Meet the Animal Care Team, Leslie Smith and Maddie Hess!
---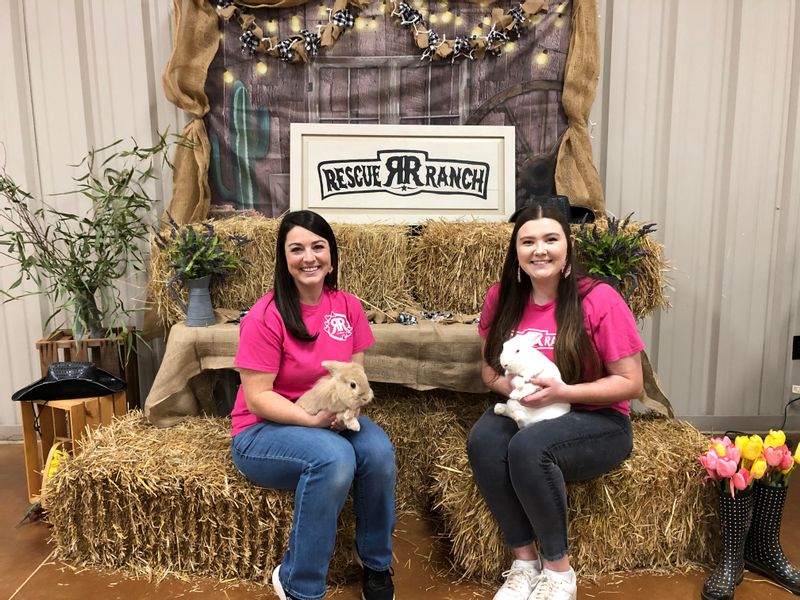 Dynamic duo is taking care of business, taking care of Animal Ambassadors.
Rescue Ranch is so very lucky to have the talented, passionate dynamic duo taking care of our animal ambassadors. Both of these ladies come to the Ranch with an educational background from the Davidson Davie Community College, where they studied Zoology Science. Leslie Smith started with the Ranch over seven years ago in the Fawn Program and since, has transitioned into the Animal Husbandry Manager. She oversees the entire Animal Care division which includes more than 75 animals. Maddie Hess joined the team as an intern 2019 and has transitioned into a full time Animal Care Specialist.
In addition to the normal duties that come with taking care of more than 75 animals daily, Maddie and Leslie train and work directly with a number of volunteers and interns. These ladies also directly support the Humane Education Program Division at the Ranch as trained and knowledgeable instructors. Their work is critical to the sustainability of the Rescue Ranch Mission. Read more about Leslie and Maddie and the rest of the Rescue Ranch Team here.