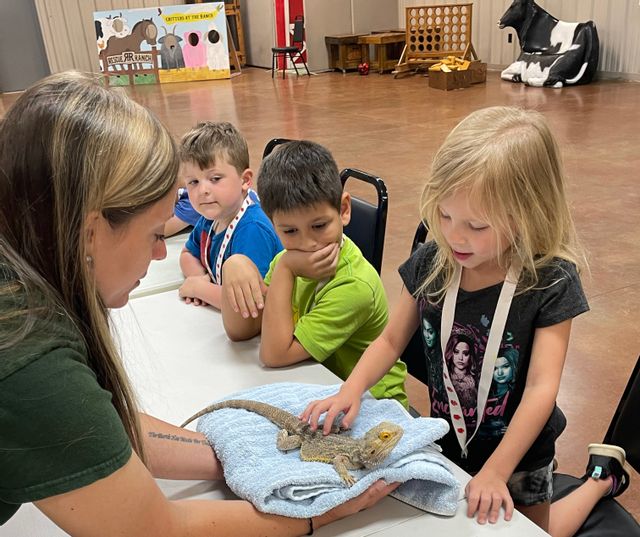 Description
Come join us for STEM lessons and some fun with animals! Homeschool Club is designed to be hands-on science, and each day includes a lesson, an experiment or activity for students to complete, as well as animal interactions and lessons! Homeschool Club is drop off program for students ages 5 - 11, or K - 5th grade; please call if your student is outside of the age range and you're still interested in the class!
Each session runs from 9:30am -12:00pm. Homeschool Club meets twice a month. This year we will be running two separate classes, one Wednesday and one on Thursday; students do not need to sign up for both classes as they will be the same on Wednesday as they are on Thursday. Please see the schedule below. Our fall semester runs from September-November and our spring semester runs from February-April.
Families are also welcome to stay and play on the playground, have a picnic lunch, and hike on the nature trails at the end of each Homeschool Club day. This is included in the price of the program (there is a $3 fee per additional child who is not part of Rescue Ranch Homeschool Club).
Cost: $30 per child, per month. You can save $5 per month if you register for all classes during the semester.
Rescue Ranch
1424 Turnersburg Hwy., Statesville, NC 28625
9:30 AM EST
to 12:00 PM EST
RSVP Required