Meet Lover, Animal Ambassador
---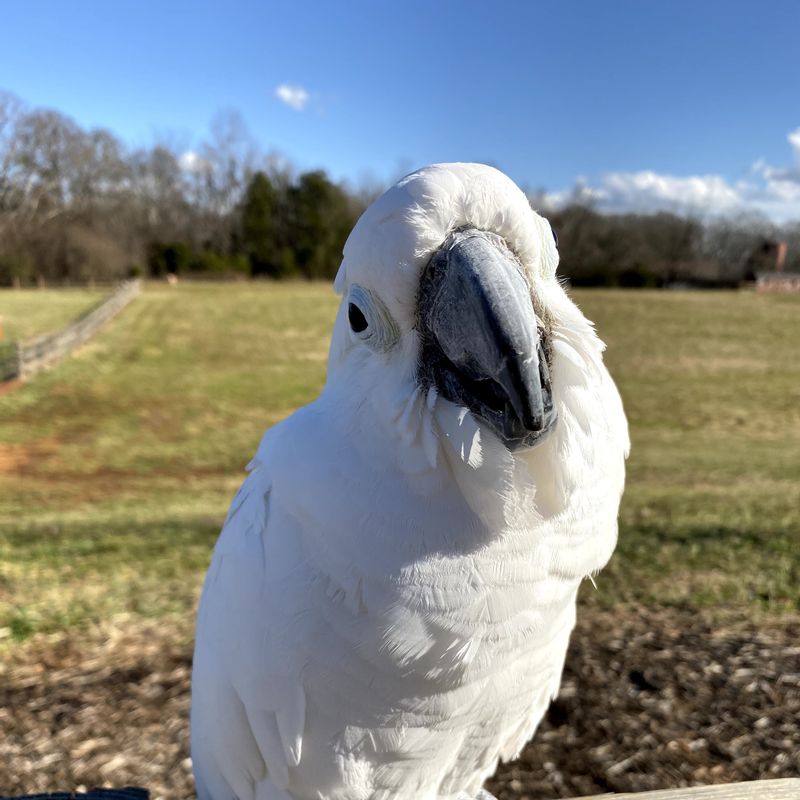 Meet Lover, Animal Ambassador here at Rescue Ranch!
Rescue Ranch's class clown! Born March 4, 1998, Lover, an Umbrella Cockatoo, has been a part of our crew since he was 21 years old. A kid at heart, Lover enjoys throwing toys, playing in water and screaming for attention. A true Sour Patch Kid – Lover will have bouts of wild energy and then calmly tell you he's a good boy and that he loves you. ❤️ With his perfect spot in the window, Lover enjoys when families come over to see him. He bounces up and down and displays his crest with excitement! He will also reach through his enclosure as if he wants to shake the hands of all his new friends. Umbrella Cockatoos require a lot of love and attention. Listening to music, going for walks, playing with a wide variety of toys and having free time in the gym are some of the many ways that we enrich Lover. He provides us with an equal amount of enrichment by keeping us on our toes each and every day!
All of our animals have a story to tell. Read about more of our animal ambassadors here.
Plan your visit to meet Lover:
Here at Rescue Ranch, we believe learning, inspiration, hope and exploration are the keys to enhance the human bond and respect with all animals.
Since 2012, Rescue Ranch has grown to one of the premier animal education centers of its kind. Reaching thousands of children in North Carolina and beyond.
Our 10,000 square foot inclusive playground allows children of all abilities to play TOGETHER! Plan your visit to Rescue Ranch today!
Check out information on Group and Private Guided Tours here.
---