Wish List Wednesday: Ferrets
---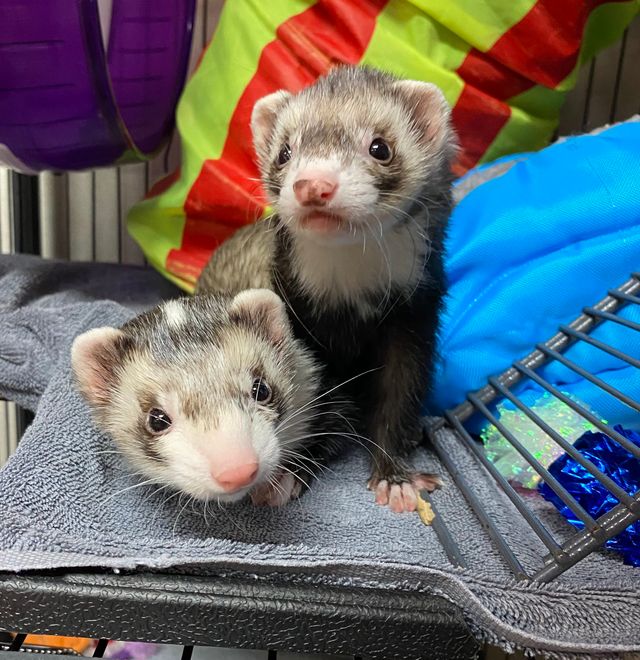 It's Wish List Wednesday here at Rescue Ranch! This week, FERRETS. 
Did you know that ferrets have been domesticated for quite some time? It is actually unclear when ferrets were first domesticated, but the critters have a long and storied history. "In the late 15th century, Leonardo da Vinci painted Cecilia Gallerani holding a weasel-like creature. Although the animal has been dubbed an ermine, many scholars believe the animal is actually a ferret."
Did you also know that ferrets will dance when they feel threatened? In the wild, ferrets perform a hypnotic dance that sends their prey into a trance. Domestic ferrets also perform this dance, but they use it to play instead of hunting. They arch their backs, puff their tails, and move from side to side. This rug-cutting is usually a sign that a ferret is happy and having fun.
Would you like to help us keep our ferrets dancing? Check out our Amazon Wish List(s) for Ferret and other needed items:

Current Needed Items Wish List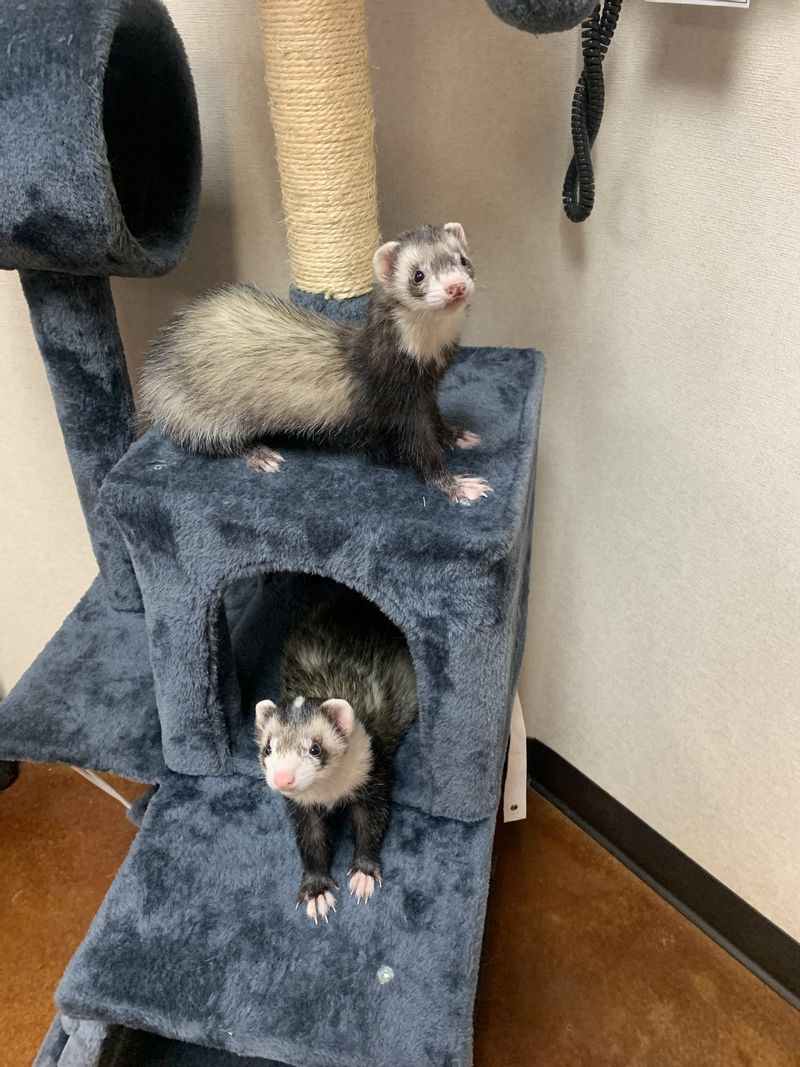 Plan Your Visit
Here at Rescue Ranch, we believe learning, inspiration, hope and exploration are the keys to enhance the human bond and respect with all animals.  
Since 2012, Rescue Ranch has grown to one of the premier animal education centers of its kind.  Reaching thousands of children in North Carolina and beyond.  
Our 10,000 square foot inclusive playground allows children of all abilities to play TOGETHER!  Plan your visit to Rescue Ranch today! 
Check out information on Group and Private Guided Tours here.
---